1. First thing to do is check between what time and what time you have scheduled your pickup.  
To find out, log into Secureship and click on Schedule pickup. (or visit the following link: https://secureship.ca/webship/schedulepickup.aspx).  On this page, you will see a 'pickup history' tab.  Click on it.  You will now see a list of pick up requests.
If you have scheduled between 9am and 5pm and it is only 3pm, the driver has 2 hrs left to make arrangements to pick up your package.
2. If you're still within your pickup hours and want to make sure that you didn't miss the driver, or the driver hasn't shown up and it is after your close time, you must now call the carrier with your pickup request number. Make sure you reference the pickup request number and not your tracking number.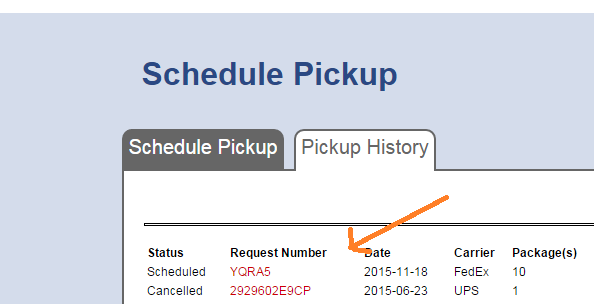 NOTES:
Deliveries are normally reserved for the morning and pickups are reserved for the afternoon.
Pickups at residential locations or home offices are not guaranteed before the end of day, even if you have indicated an earlier close time.
Carrier Contact Numbers:
For a list of the carrier's contact numbers, please visit the following link: https://support.secureship.ca/hc/en-us/articles/205014777-What-is-the-Carrier-s-Contact-information